Evaluation
I offer free evaluations to help you decide how you should proceed with your dog. I rarely charge a travel fee for evaluations, unless it requires a great deal of travel, in which case we could always do a phone or video consult instead. There is no obligation to purchase training during or after an evaluation. I am happy to travel, and I have many customers outside of my coverage area, including other states! But please understand that a travel fee may be assessed for future training sessions if you are outside of my coverage area.
Relationship Rescue!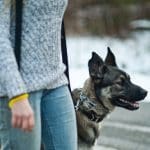 So, you got a dog. Maybe you rescued a dog. He's sweet as can be. He's a great companion 95% of the time. BUT, maybe some things have started to go off the rails a little bit. Is your dog pulling you all over the place on the walk? Acting like a maniac at the front door? Chewing up all your stuff? Stealing food off the counters? Maybe some aggression has begun to surface and he's guarding food or even you. Maybe you have a wonderful dog that is starting to drive you a little nutty or make you feel a little concerned. If any of these things are true for you then it's time to rescue your relationship!

Wouldn't it be nice to take a calm and peaceful walk? Wouldn't it be nice to have your dog understand and respect you? To eliminate the chaos or the worry? Restore respect and trust to your relationship with this program. First, we will need to have a free consultation so I can meet your dog, answer your questions, and see if this is a good fit for you. Then we will have 5-6 private sessions focusing on the areas that are most important to you and your particular dog. An e-collar, a prong collar, and a raised "place" cot are usually required for this program and will be provided for you! I will also give you continued phone and e-mail support for a full year after completion of the program! This is a value of more than $1200! Fill out the contact form today to set up a free evaluation to find out more.
The Puppy Primer!
This is my most popular option for new puppy owners. With this program you lay a very solid foundation for your new puppy. I show you how to teach and practice all the basic commands (sit, down, place, come), and we can also start loose-leash walking. We can address unwanted behaviors. I'll show you how to pattern the stuff you want your dog to do. I help you implement structure and get housebreaking under control. We discuss good strategies for socialization (it's probably not at all what you think), and for engagement building. These skills will help you raise a dog that not only understands commands, but that finds you to be relevant so they will listen better and can function better out in the world. This includes 4 private sessions, a raised cot, and a prong collar or slip-lead for walking. This is suitable for puppies 8-20 weeks of age.
Recall Rock Star!
30 days to a perfect recall! If you want to enjoy the outdoors with your dog, this program is for you. Recall is undoubtedly one of the most important things you can teach your dog! Are you tired of worrying that your dog will bother other people in the vicinity, ignoring your pleas to return? Are you worried they will take off after a deer or a rabbit, potentially getting lost? Regain your trust and confidence. Commit to 30 days of training with my guidance every step of the way, and finally enjoy that day hike or beach romp again. This package includes 4 private sessions ($275 value), a remote collar from e-collar technologies ($200 value), as well as a long line and prong collar for the training phase which is yours to keep ($35 value), and continued phone and e-mail support for one year ($500 value). That is a value of more than $1,000!
Rock the Walk!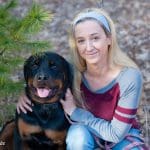 Is your dog always pulling you around on the leash? Maybe they even bark and lunge at other people and dogs, or are willing to choke themselves to chase a squirrel! If you are ready to enjoy the walk again, this is your chance.

Walking is a very primal activity for dogs and a great opportunity for bonding. Wouldn't it be nice to have a dog that walks nicely by your side? Wouldn't it be awesome to get rid of pulling, barking, lunging, leash biting, etc? You can finally take your dog out for a relaxing stroll!

This is something most people can accomplish very quickly with the right tools and leash handling skills. I have helped many people just like you improve their walk in minutes. I will provide you with a prong collar, appropriately sized for your dog, and I'll teach you how to communicate with your dog through the leash and collar. I'll provide you with 3-4 private sessions to ensure you have one-on-one, in person support to help you through any problem areas. You'll get continued phone and e-mail support for 6 months following completion of the training ! That is a $610 value.
* Dogs presenting with severe leash aggression may require more session time and tools, adding to the cost.
Board & Train Options To Suit Your Needs !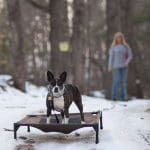 I offer a couple of board and train options. These are ideal for people who want to give their dog the best start by having me do all the initial training and patterning for them for 7-14 consecutive days, and still having the in-person guidance of private sessions. There will still be a time commitment on the owner's end when the dog returns home, but the hardest part is out of the way, and now it's time to practice what everybody has learned, with my support and guidance. During your free consultation we can discuss if a board and train program is a good fit for you at this time. Payment plans are also available. Fill out the contact form now to get started!
Blueprint Package
7-10 days
Do you feel overwhelmed by where to start training? Do you read a lot of conflicting information online about what you should be doing and how to do it? Does your new puppy have a lot of accidents in the house, mouth and nip a lot, or struggle with separation anxiety? If you want to get clear answers to your questions, lay a great training foundation right off the bat, and get ongoing support and guidance, this is a great package for you! This is for puppies 12 weeks or older. This option is also suitable for any adult dog that is pretty easy going and just needs to brush up on basic commands and manners, but for a higher level of reliability, particularly off leash, I recommend the Goal Digger package.

We will start teaching your dog "sit", "down", "place" and loose leash walking. It is important to understand that your puppy or dog will need a lot of practice and consistency when they return home. As with all programs, there will be a time commitment on your end. Minor behavioral issues are addressed in this program, but dogs needing more focus on STOPPING behaviors are better suited to programs with more time and tools.

I will provide you with 7-10 days of boarding and training for your dog ($1,000 value), 2 private sessions with you and your dog ($160 value), a prong collar or slip lead, depending on the dog ($25 value),a raised cot ($35 value, and continued phone and e-mail support for 6 months following the training ($250 value)! That is a $1470 value!
Price
$547 (includes 2 sessions w/owner)
Goal Digger Package
2 weeks
So your dog is great, maybe they have already been through our Blueprint Program, but you are ready to take it to the next level. Or maybe you have a dog that is such a good dog! But she just has these few issues you wish you could figure out how to stop..If you've decided that you are ready to stop wasting precious time and finally improve your relationship with your dog, see your dog get more freedom, have your dog finally understand what you want and listen to you, this is a package that will keep delivering!

Imagine a dog that sits when you ask. And they don't move until you have given the go ahead! Imagine a dog that lies calmly on their bed when guests arrive. And stays there until invited to greet everybody! What will it be like to take your dog out to the park, and when you call them, they immediately return to your side? Imagine those few nagging behavioral issues werena thing of the past! Fix common problems like reactivity, jumping, nipping, counter-surfing, playing keep-away, bad leash manners, guarding, and other problem behaviors while also getting compliance with obedience commands. In just 2 short weeks your dog can learn these skills! It is important to understand that your puppy or dog will need a lot of practice and consistency when they return home. As with all programs, there will be a time commitment on your end. You will get 2 private sessions to show you how to maintain and advance the training at home and iron out any issues you might experience.

A prong collar, e-collar, long line, and raised cot ($250 value) are required for this program and are all provided for you! You also get continued support when needed via phone or e-mail for 12 full months ($500 value) after your dog returns home! It is important to me that my clients are successful. That's why I provide you with this package, valued at $2,910 for only $1277! You won't find a better price for top notch training.
Price
$1277
Boarding
I offer boarding for current and previous training clients only.
| | |
| --- | --- |
| Per day | $40 |
| Per week | $250 |
Private Sessions (pay as you go)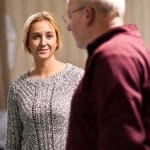 Private sessions are typically about one hour in duration and may be purchased in bundles of three to receive a discount. Individual sessions are designed for people who aren't ready to purchase one of our programs right now, but want to start training right away. They are also appropriate for people who have a very simple and specific issue they want addressed. The cost of any necessary tools is not included in the price.


| | |
| --- | --- |
| 1 session | $80.00 |
| 3 sessions | $195.00 |
Composed Canine Group Class
30 days to change! That's right, 30 days. This is the perfect class if your dog struggles with over excitement or selective hearing. Learn how to start creating calmness. Start creating an "off switch" to get your dog into a better mindset so they make better decisions. Become more relevant to your dog by implementing rules and boundaries. Learn how to increase and decrease behaviors and how to communicate through your leash.

This class is packed with value. The class is only 4 weeks to keep the price tag low, but participants are provided with the tools to make training a breeze, plus they receive workbooks to help them at home, and support from me both during and in between classes, as well as after the course is over! If you are committed, you will be amazed what you can do in 30 days!

Course includes 4 group classes, workbook, raised cot, prong collar, and support from me during class, in between classes, and for 3 months after the course is over. This is roughly a $400 value for the price of $137. And of course, it's hard to put a dollar value on giving your dog a bigger, better life and improving your relationship.

Q: Who is this class for?

A: This class is for people who are tired of struggling with their dog's overexuberance or unwanted behaviors and are ready to teach rules, boundaries, and consequences to cultivate better behavior. Also, people who have attended other group classes or private training sessions without getting the results they had hoped for.

Q: When is the next class?

A: None are scheduled at this time. Please check back another time, or contact us to see what other options might suit your needs.

Q: What makes this class different than most other classes? Should I really expect better results?

A: The majority of classes available only teach you how to increase behaviors through rewards. We will do a lot of that in class as well, but you will also learn how to decrease behaviors through appropriate corrections without any anger or frustration. If you are trying to reduce or eliminate a behavior, these protocols will get better results (with your commitment, of course).

Q: My dog has an e-collar, can I use that in this course?

A: Absolutely. At which stage we introduce it will depend on the model.

Q: Can I use my own equipment instead of the collar and cot included?

A: In most cases, no. This equipment was chosen for a reason. These are the best tools (for the price)to achieve results. It's important to me that you are successful, so the only logical exception to using the tools provided would be if you have the same tools at home already, in which case I'm happy to discount the class for you.

*Covid has impacted the amount of interest in the group learning format.Therefore, group classes are only scheduled when enough interest is expressed. Please contact us to be put on the sign up list. We will notify you when class is scheduled (class will most likely be on Thursday evenings).

1 evening/week 6:00pm-7:00pm @ Saco Grange #53 Call, text, email, or fill out contact form today to get more info and to be placed on the sign up list.


| | |
| --- | --- |
| Composed Canine Group Class | $137 |
FLO Puppy Class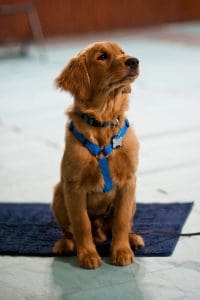 The Diamond K9 Foundations of Leadership and Obedience Puppy Class is six weekly classes.

During the first class we cover how dogs learn, what socialization should really look like,common mistakes, and Q&A. You will be given a clicker, and instructions with homework. The next 5 classes focus on teaching your puppy basic obedience and also give the puppies a few minutes of play time, and Q&A for the owners. This class is a lot of fun and is loaded with value. I take the time help each owner with their particular pup and any issues they might be struggling with. Participants enjoy 6 group sessions ($240 value), a clicker and raised cot ($40 value), plus continued email support for your dog's first year of life ($500 value)!

*Covid has negatively impacted the amount of interest in a group training format. Therefore, classes are only scheduled when enough interest is expressed. Please contact us to be put on the sign up list. We will notify you when class is scheduled (class will most likely be on Thursday evenings). 1 evening/week 6:00pm-7:00pm Saco Grange #53 This class is open to all puppies 8-18 weeks of age with current vaccination schedules (vaccinations do not need to be complete to participate).

If you'd prefer not to wait for the next scheduled class, or to have more personalized attention, I also offer puppy training via private sessions or in a board and train format—see other services listed above.
Free Content
I am passionate about helping people win when it comes to their dog. Whether you just want your dog to learn that "sit" means "sit" or you are struggling with more serious issues, I offer lots of helpful advice and tips to common problems, obedience training, and behavior on several social media platforms, including Facebook and Instagram. @DiamondK9DogTraining You can also find me on YouTube. 
These things are offered for free, and I appreciate it immensely when you share my content, enabling me to help more people.